Mt. Vernon Computers offers top level IT service in the Northern Virginia area, supporting the systems of hundreds of families & small businesses around the area. We pride ourselves on customer service, honesty, upfront pricing, and the fast, reliable service you've come to expect from us over the years.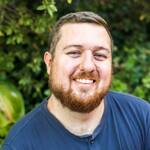 Thanks for stopping by and for all of the support over the past fifteen years. Mt. Vernon Computers wouldn't exist without all of you - my customers. Of course, pesky computer problems don't hurt business either.
To continuing to repair (and find workarounds) to those infuriating computer issues ...
Daryl Elliott
Founder, Lead Technician